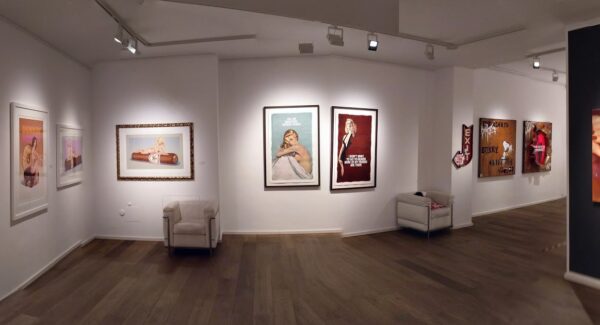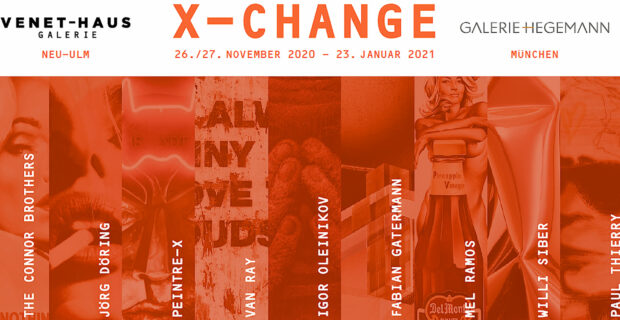 X-CHANGE: 27th of November – 23rd of January 2021
9 ARTISTS, 2 GALLERIES, 1 PROJECT: X-CHANGE
2020 is certainly a year for the history books, but also one in which we will and have been put to the test to a not insignificant extent. A year that changed everyone's awareness of art and culture. At the end of this year we therefore created a special cooperation with the VENET-HAUS GALERIE. In times of Corona and in time for Christmas, we want to support our artists and engage in more mutual exchange (X-CHANGE). The "X" in the project name stands for the canceled trade fairs, but also for exchange (X-CHANGE) and enthusiasm (X-Citement) for art & culture and, ultimately, in the form of X-Mas for the contemplative Christmas time. We wish you a relaxing holiday season and a happy new year 2021.
Artists of the show:
The Connor Brothers, Jörg Döring, Peintre-X, Van Ray, Igor Oleinikov, Fabian Gatermann, Mel Ramos, Paul Thierry
Impressions of the exhibition:
https://spark.adobe.com/page/B2Zhma4OEDr7W/ (just click and slide)
https://www.flickr.com/photos/162090185@N08/albums/72157717078101237 (Photo-Journal)
Looking forward to your visit.
Galerie Hegemann
OUR EXHIBITIONS