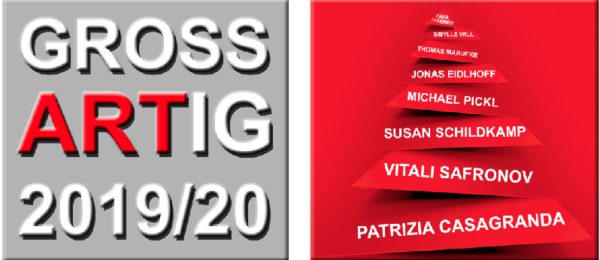 GROSS-ART-IG: 8th of December 2019 – 25th of January 2020
We present selected artists of the gallery in our traditional year-changing-exhibition.
We invite you and your friends to the opening of the exhibition on Sunday, December 8, 2019 from 11:00 am to 3:00 pm.
We are looking forward to your visit.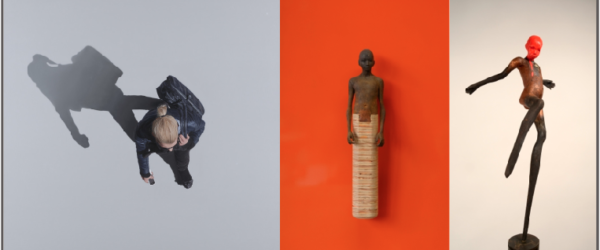 MENSCHENBILDER: 25th of October – 30th of November 2019
The contrasting elements of large open spaces and meticulous details merge in the paintings of the Irish artist NIGEL COX. He extracts people from their everyday context and confronts them with a loneliness that brings out the pure nature of the person depicted.
The sculptures of the Spanish sculptor JESÚS CURIÁ arouse much more than just aesthetic pleasure. The quality of his textures, bold combinations of materials and playing with space create a special magnetism that captivates us. The focus on ethnic cultures makes his unique visual language unmistakable.
We are looking forward to your visit.
Impressions of the opening and the exhibitio
Galerie Hegemann
OUR EXHIBITIONS