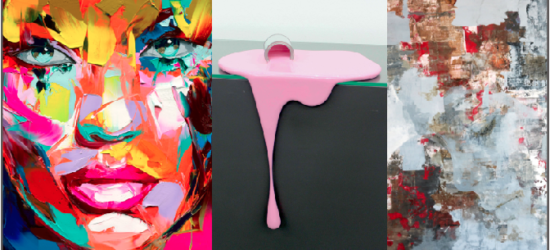 IMPACT OF COLOUR: 23rd of October – 21st of November 2020
SHAPE OF COLOUR: 11th of September 2020 –17th of October 2020
The art works of FABIAN GATERMANN move in their own order and balance between innovative shape and colour design and the use of industrially manufactured materials. From dynamic and detailed two-wheelers to light objects, it shows an extraordinary variety of media.
With his monotypes, PAUL THIERRY meets all expectations of the world of Pop Art motifs. Well-known brands and exclusive Fashion labels meet the likenesses of famous icons of film and pop history. His current paintings show new facets and suggest thoughtful, political or socially critical undertones. We are looking forward to your visit.
Impressionen zur Ausstellung und Interviews mit den Künstlern Fabian Gatermann und Paul Thierry
We are looking forward seeing you.
Galerie Hegemann
OUR EXHIBITIONS