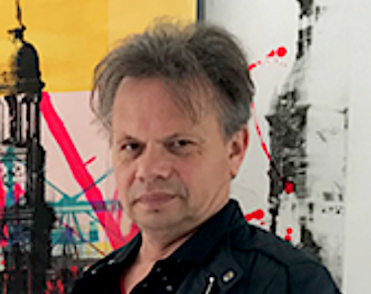 VITA
The pictures of PAUL THIERRY (*1960, Dramatal near Gliwice) fascinate by their technical design and pronounced joy of experimentation: the artist combines photographic elements, graphic structures and colored, often contrasting surfaces into a complex picture.
His works achieve a special intensity and effect through an unmistakable technique: Thierry first applies the motif on canvas, then doubles it on an acrylic glass plate in front of it. He creates a single print by printing the motif upside down on the paper with a press or by rubbing it by hand while the paint is still wet. Due to the fact that there is only one print, the monotype always represents an original. A three-dimensional work of art with a deep spatial effect is created from an originally two-dimensional image.
Thierry's works are in demand internationally: in 2006 the German government acquired the work "Berlin". He is also represented in the collection of the Museum Abtei Liesborn (Warendorf, NRW) or in the 7-star hotel in Dubai, the Burj Al Arab Jumeirah.