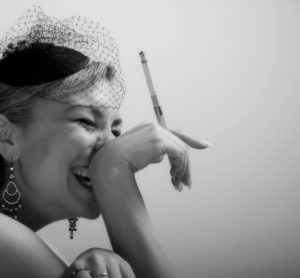 VITA
Lola Luk's artistic development began at the School of Arts in Kyiv, Ukraine. She found her passion for a wide range of design techniques, all of which she incorporates into her bestseller: Her Lollies. The works of art in the form of ice cream come in different flavors but are made of synthetic resin and wood. The lollipops fascinate with their colorful and cheerful design. The contemporary statements and ambiguous puns make everyone smile.
Lola Luk and her artworks have been an integral part of the Affordable Art Fair London since 2017, and in 2020 she even achieved the most sales of the entire fair. Otherwise, she has already been represented at the Truman Brewery Brick Lane London and the Parallax Art Fair (High Street Kensington, London). Lola Luk has also accepted private commissions in Zurich, the Netherlands, Hong Kong, Australia, Germany, Sweden and Great Britain.
Her art is cute, provocative and controversial. She creates what she loves and what she burns for. Each piece has a story behind it, most of them reflecting the everyday life we ​​all share, relating to emotional expressions, double entender wordplay, slightly twisted slang and humor, music we love, movies and books. Some plays are the combination of visual and verbal context between comedy and tragedy.
Exhibitions and Fairs
2023 art KARLSRUHE, Germany

2022 Art Miami, Miami, USA 2022 Fantastic Four group exhibition, Galerie VENET-HAUS, Ulm, Germany

2022 AAF Brooklyn, Amsterdam, Hamburg 2022 Pop-up exhibition Galerie Hegemann, Munich, Germany

2022 Affordable Art Fait Stockholm, NY, Brussels

2021 The Other Art Fair Brooklyn Expo Center

2021 AAF Amsterdam, Netherlands Platform project

2021 The Other Art Fair London, Truman Brewery

2017 – 2023 Affordable Art Fair, Battersea, London

2017 The Old Truman Brewery, Brick Lane, Group Show Group show

2013 Orange Revolution, Arsenal Center, Kiev, Ukraine
Education

University of the Arts London (set design), London UK

College of Arts (Sculpture), Kiev, Ukraine