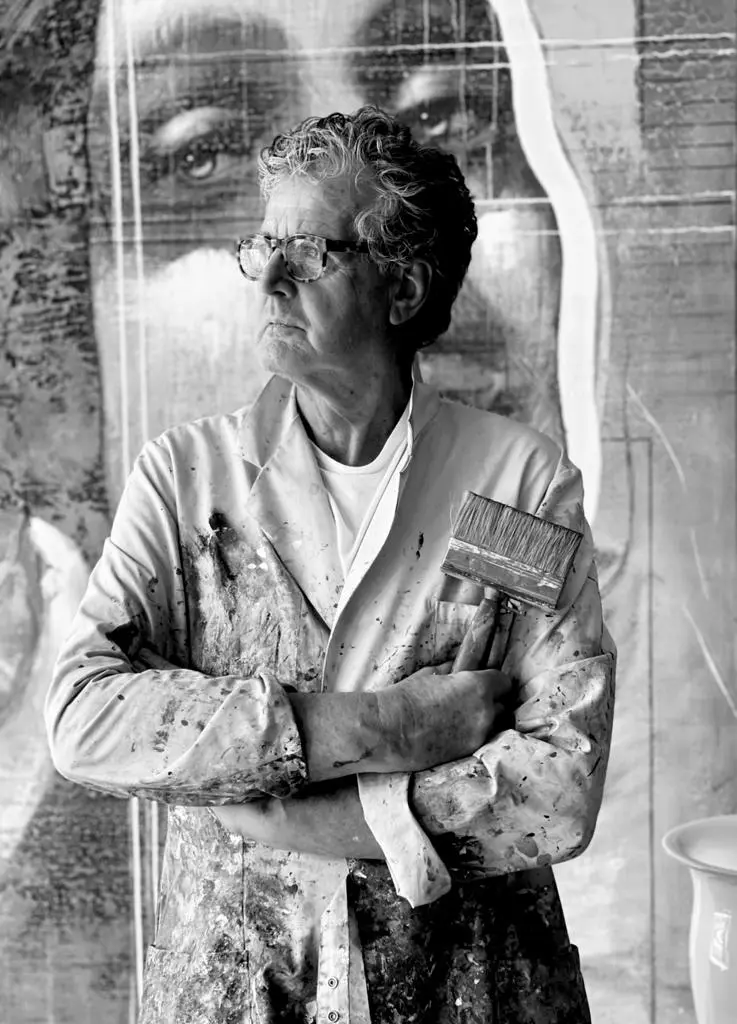 VITA
Ger Doornink, an emerging talent in the art world, has had an impressive journey that has shaped his works in a unique way. His artistic career began at the Arnhem Art Academy, where he received a solid education. Originally working in the advertising and fashion world as a designer and photographer under the pseudonym "Gerry the Cat", he discovered Japanese style while living in Tokyo and integrated these influences into his artistic vision. Inspired by the famous Italian masters and the lifestyle in Milan, Italy, he began to study the old Dutch masters in the Netherlands, like a modern Rembrandt.
Today his works are mainly portraits of impressive women. Ger Doornink skillfully combines various influences, from graphic design to the techniques of the old masters, in his work. He captures the character of women by placing two axes around them, marking the expressive center of the portrait. His works are timeless, often done in gray, sepia or black and white, but they also contain bold accents of color that seem to come from the sky.
Particularly striking are the eye contours designed by Doornink, which are reminiscent of mask-like fairy-tale figures, and the lips, which bear the signature of a Hollywood stage designer. Clearly visible are the influences of his travels to Tokyo, Milan and Amsterdam, which are reflected in the almost geisha-like appearance of his models.
Ger Doornink has mastered the art of the snapshot, giving his works a unique ability to color the past and obscure the future. His works do not seem to simply reveal the negative, but reveal a revelation.
Something magical is transferred from Doornink's eye to our own. His works radiate modernity, sensitivity, delicacy and at the same time enormous power. They make invisible colors visible and give fascinating expression to his contemporary vision.